Looking for a Band that can play

all of the Iconic songs

of the 60's, 70's, 80's, 90's & Today?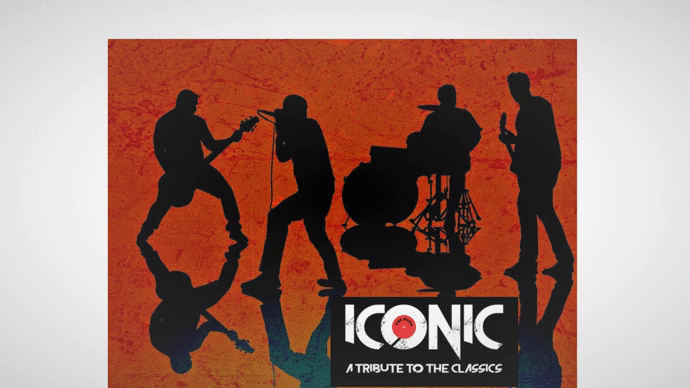 Train

Bob Seger

Foreigner

Styx

Bad Company

The Black Crows

STP

Bon Jovi

Counting Crows

& MUCH MORE...
GIGS
Relay For Life Lakes Park 10am to 12pm

4/28

BACA Charity / C.J.'s Ft. Myers 4pm to 8pm

4/28

Patio DeLeon / Ft. Myers 7pm-10pm

5/5
Iconic plays the songs of your generation that make you want to dance and sing along too.  Their four-part harmonies are special, definitely one of SWFL's must-see live acts.  Iconic plays the songs you remember from the 60's, 70's, 80's, 90's to today's hits.  Iconic is a classic rock beast that also covers some country and even more for your musical palet.  " If you're looking for a professional well rounded, fun and entertaining band then look no further..."
I love live music and have seen a lot of bands in SWFL.  This band is one of the best I've seen in a long time around here.  These guys know how to bring it!
Bryan E.
This Band Rocks!  We went downtown to see some live music and ran into this band.  I couldn't believe the variety of music they were singing, it took us back to our early days and beyond.  I love this band and if you haven't seen them you have to experience this show.
Mike & Judy
What a great band, they kept us captivated and played all of my favorite songs.  Me and my friends spent the whole night dancing and singing and had such a blast.
Cara C.
Just saw these guys at Ft Myers Bike Night, and they Rock! Ive followed a lot of bands in my life, and sang myself, so I appreciate good vocals, and the lead singer has a great voice ! They did a wide variety of Rock music , old and new. Go hear this band !
Robin B.
These guys are awesome !!! I catch them whenever I can in downtown Fort Myers. Best band I've heard in a long time!!! Love, love, love them!!!
Antoinette S.
ICONIC IS ***** 5.0 Stars  
Tina H.