Looking for a Band that can play

all of the Iconic songs

of the 60's, 70's, 80's, 90's & Today?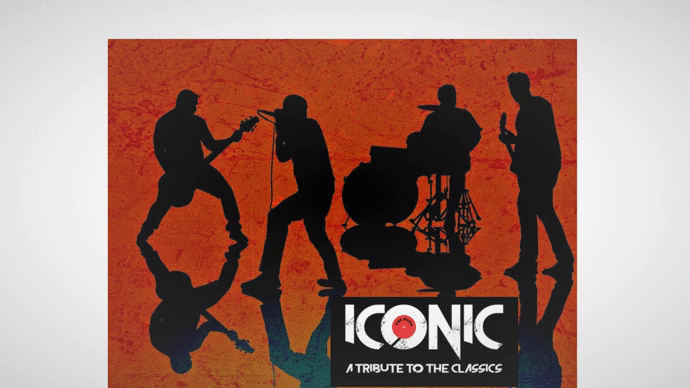 GIGS
The Patio 2215 Main St Fort Myers, FL

11/11 7-10 PM

Mike's (formerly The Sandy Parrot) 17200 S Tamiami Trl Fort Myers, FL

11/16 6-9 PM

Gulf Coast Town Center - 9903 Gulf Coast Main St, Miromar Lakes, FL

12/8 7-9PM
Iconic plays the songs of your generation that make you want to dance and sing along too.  Their four-part harmonies are special, definitely one of SWFL's must-see live acts.  Iconic plays the songs you remember from the 60's, 70's, 80's, 90's to today's hits.  Iconic is a classic rock beast that also covers some country and even more for your musical palet.  " If you're looking for a professional well rounded, fun and entertaining band then look no further..."
I love live music and have seen a lot of bands in SWFL.  This band is one of the best I've seen in a long time around here.  These guys know how to bring it!
Bryan E.
This Band Rocks!  We went downtown to see some live music and ran into this band.  I couldn't believe the variety of music they were singing, it took us back to our early days and beyond.  I love this band and if you haven't seen them you have to experience this show.
Mike & Judy
What a great band, they kept us captivated and played all of my favorite songs.  Me and my friends spent the whole night dancing and singing and had such a blast.
Cara C.